GSMArena.com - Latest articles
Mon, 03 Aug 2020 16:29:01 +0200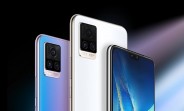 The vivo S7 5G is now official with a Snapdragon 765G chipset, 64MP rear and 44MP front cameras. Those aren't the only cams on the phone, in fact photography and video capture are its forte. But let's start with the 6.44" AMOLED display. It has a 1,080 x 2,400 px resolution (20:9) and it boasts HDR support along with 98.5% NTSC color coverage. The refresh rate is standard 60Hz, however. There's a fingerprint reader built into the display. Notched into the display are two cameras. The main shooter has a 44MP sensor and an autofocus lens with f/2.0 aperture. It's capable of recording...
Mon, 03 Aug 2020 15:42:01 +0200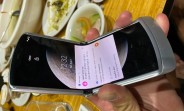 The Motorola RAZR 5G was first mentioned months ago, but it's only now that we're seeing tangible clues. After the first image of the new foldable leaked last week, now three new shots show the phone in the hand. The iconic chin seems to have been tempered down and the fingerprint reader has moved. Where to? Even Samsung's Z Fold 2 and Z Flip 5G are not expected to have in-display readers, so maybe Motorola moved it to the side of the phone not seen in the photos. Motorola RAZR 5G in the hand Also, note the single camera – a recent rumor claimed that this cam will be upgraded...
Mon, 03 Aug 2020 14:51:01 +0200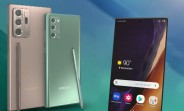 Carrier AT&T is preparing to launch the Note20 duo in the US and in its rush to get ready, it let one of the promo videos slip out. Here's a 2-minute look at what the new stylus-packing flagships will be like. The Samsung Galaxy Note20 Ultra 5G will have a 6.9" Dynamic AMOLED display with 120 Hz refresh rate. The vanilla Galaxy Note20 5G is getting a 6.7" Super AMOLED+ display and since the refresh rate was not mentioned, assume 60Hz. Both have single punch holes in the center. In the US market, both phones will be based on the Snapdragon 865+ chipset, offering a 10%...
Mon, 03 Aug 2020 14:04:01 +0200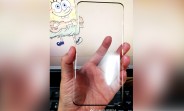 Huawei has promised no delays in launching the Mate 40 lineup, and we expect it to arrive in September or October. So far we've been hearing only rumors and getting minor leaks, but today a somewhat more major detail was revealed - it appears the Mate 40 Pro smartphone will have 6.6" display with curved edges, ultra-thin bezels and there are no holes whatsoever for a selfie camera. Huawei Mate 40 Pro screen protector The Mate 40 Pro is obviously ditching the notched design, just like the Mate 40, as previous rumors suggested. The Huawei Mate devices have always been the...
Mon, 03 Aug 2020 13:13:02 +0200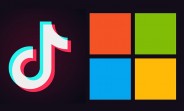 TikTok found itself in hot water after President Trump expressed concerns about the app collecting data on American citizens and the threat that poses to national security. Owner ByteDance has so far been unsuccessful in working out a deal with the US government so an alternative solution is proposed – Microsoft could acquire TikTok. The software giant officially confirmed that CEO Satya Nadella has been in talks with the President as well as ByteDance. Microsoft "is committed to acquiring TikTok subject to a complete security review and providing proper economic benefits to the United...
Mon, 03 Aug 2020 12:31:01 +0200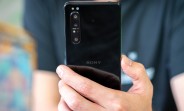 It seems like it's a bit too early for 2021 leaks but the kind of year we are having few things can surprise us. This one user in Android Police is one of those looking ahead and shared some interesting information regarding Sony's upcoming flagship series in 2021. According to his sources, Sony plans to bring back the Compact and Premium variants of its flagship. This seems to be in line with the current trends as most of the companies are introducing at least three flagship models. He also adds that this year, the company will skip the small flagship form factor. Normally a single...
Mon, 03 Aug 2020 11:34:02 +0200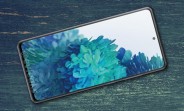 The Samsung Galaxy S20 Fan Edition is often talked about, but it hasn't been seen until now – @evleaks published this render of the front of the device, which (unsurprisingly) appears quite similar the current S20 models, though it's not quite identical either. According to rumors, the Fan Edition will be based on the Galaxy S20+ as it will feature a 120 Hz 6.5-6.7" screen and a 4,500 mAh battery and these specs match up with the plus model. Below is the leaked S20 FE image alongside the S20+: Samsung Galaxy S20 Fan Edition (leak) • Galaxy S20+ (official image) The bezels...
Mon, 03 Aug 2020 10:26:01 +0200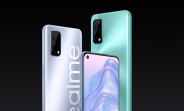 The Realme V5 is finally official, marking two impressive milestones for the young brand - it is the first device in the new V lineup and is currently the cheapest 5G smartphone out there, with prices starting at CNY1,499. The Realme V5 is powered by 7nm Dimensity 720 chip by Mediatek - it has two Cortex-A76 cores and six Cortex-A55 units, all going at 2 GHz. You get 6 GB or 8 GB RAM, while storage is set at 128GB, with optional expansion via the microSD slot. There are four cameras on the back - a 48MP F/1.8 main one and an 8MP ultrawide-angle cam with 119-degree FoV being the more...
Mon, 03 Aug 2020 07:20:01 +0200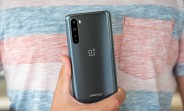 OnePlus is already preparing its next OS version, and its first reveal will take place on August 10 at 2PM. It will come with new visual components, new functional features and what the company calls "brand-new interactive concept". The big caveat is the announcement is made on Weibo - the Chinese social media, meaning OnePlus will introduce Hydrogen 11 - the China-bound alternative to OxygenOS 11 that comes without Google services and with local alternatives. The good news is that the company is clearly working on its next OS and once everything is cleared in China, it should be...
Mon, 03 Aug 2020 06:32:01 +0200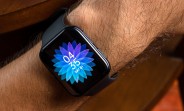 Introduction On Friday, Oppo announced that it will release its Watch to global markets. The Oppo Watch (which even sounds like 'Apple Watch' in addition to being very close to it designwise) is the Chinese phone maker's first Wear OS smartwatch. The Chinese variant runs a modified version of Android 8.1, but the global variant has a couple of key differences. The first is the inclusion of the Snapdragon 3100 Wear platform, which is almost two years old at this point, but is the fastest chipset available for wearables from Qualcomm. In contrast, the Chinese version of the Watch runs...
Mon, 03 Aug 2020 02:17:01 +0200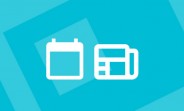 Week 31 brought us a bunch of new phones, starting with the Samsung Galaxy M31s. The new leader of the Korean company's lower mid-range lineup comes with a 6.5" AMOLED, quad cameras and 6,000 mAh battery. Oppo made a couple of major announcements itself with the Reno4 and Reno4 Pro. Red Magic and Black Shark gaming brands also unveiled their latest flagships with the 5S and 3S, rounding up a pretty exciting lineup of new phones. Qualcomm had an announcement of its own - Quick Charge 5 and while it can't be seen on any phone just yet, it's certainly something to look forward...
Sun, 02 Aug 2020 22:22:01 +0200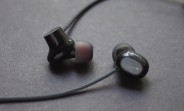 The Bullets Wireless Z are OnePlus' pair of neckband-style Bluetooth wireless earbuds that were launched alongside the OnePlus 8 series. They are a cheaper version of the company's Bullets Wireless 2, with reduced material quality and driver count but in exchange offered a tremendously improved battery life. When I reviewed them a couple of months ago, I called them the best product in their price category. Then last month I reviewed the Oppo Enco M31, and things changed a bit. The M31 have the same form factor as the Bullets Wireless Z but didn't quite promise the same battery...
Sun, 02 Aug 2020 18:14:01 +0200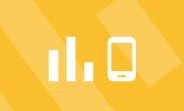 Week 31 was as turbulent as the one before it with new announcements causing big movements in our trending chart. One of the newly unveiled phones - the Samsung Galaxy M31s was above all, shooting straight to the top, knocking the OnePlus Nord down to second. Another newly unveiled phone completes the podium with the Black Shark 3S getting the bronze medal. The upcoming Redmi K30 Ultra featured in a couple of major leaks, which got enough attention to get the fourth place as the Redmi Note 9 Pro slid down to fifth. In sixth we have the Oppo Reno4, which surprisingly replaced the...
Sun, 02 Aug 2020 14:13:01 +0200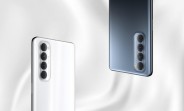 Today we want to talk about four phones - the Oppo Reno4 Pro and Reno3 Pro. No, we didn't count wrong, there's four of them. Part of the problem is that Oppo releases different-specced models for the Chinese market and if that's all there was, we wouldn't have an issue. But there's some overlap. Let's start with the global Oppo Reno4 Pro which was announced this week. It has a 6.5" AMOLED display (1080p+ resolution), which impresses with its 90Hz refresh rate and 1,100 nits peak brightness. Also, the 4,000 mAh battery charges at a whopping 65W - 5 minutes of charging is all you need for 4...
Sun, 02 Aug 2020 10:12:01 +0200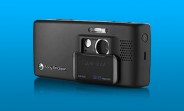 The Sony Ericsson K800 was a phone with many faces. From one angle it looked like a Cyber-shot digital camera, from another like a phone, look at the left side and you'll see a button for the music player, inside was a capable graphics chip for 3D gaming. It was released in mid-2006 and became the first Sony Ericsson phone to officially sport the Cyber-shot logo. It deserved it too, as the 3.2 MP camera on its back was among the best mobile shooters of the time. It was covered up with a sliding lens cover that automatically launched the camera when opened. The phone really did look...
Sun, 02 Aug 2020 06:06:01 +0200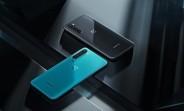 The hype train has left the station, but it's not headed towards record sales – last week's poll shows that OnePlus may have overdone it with promotion of the Nord as the phone doesn't live up to the expectations of half of voters. Everyone seems to have their own issue with the device – it's not a fully original design, the camera setup could have been better, there is no 3.5 mm headphone jack, it's too big and so on. One in three are happy with the Nord as it is and perhaps that will be enough to hit the company's sales targets. Otherwise this "new beginning" that OnePlus has been...
Sun, 02 Aug 2020 01:10:01 +0200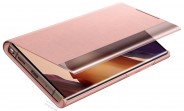 Wednesday can't come soon enough - the Samsung Galaxy Note20 and Note20 Ultra will be announced next week and we're as excited as you are. While we're counting the days until the Unpacked event, a set of official renders for the phones' accessory cases has come our way, courtesy of Roland Quandt. What we believe is a non-exhaustive assortment of cases includes a plain leather cover for the back and sides - we can tell it's not silicone from the texture when looking up close. Leather cover: For the Galaxy Note20 Ultra • For the Galaxy Note20 The more interesting ones are the...
Sat, 01 Aug 2020 23:05:01 +0200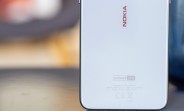 A few days ago, an unknown Nokia device codenamed "GamoraPlus" was spotted on Geekbench, which we now know is the Nokia C3 since a new listing has appeared in the benchmark database confirming the name. The Geekbench listing also includes a few specs of the Nokia C3. The OS is Android 10, a Unisoc SoC with an octa-core processor having a base frequency of 1.2GHz is at the helm, and RAM is 3GB. From previous listings, we know there's a 2GB RAM model as well. There's no official word about the Nokia C3 yet, but a Nokia device with model code TA-1258 that's believed to be the C3 was...
Sat, 01 Aug 2020 21:10:02 +0200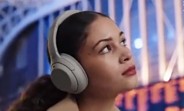 Sony is teasing an audio-centric event for next week and we're all but certain it will be the WH-1000XM4 active noise-canceling headphones that will make a debut on August 6. Thanks to a leaked video, we now get a glimpse of what's new on the upcoming model compared to the already excellent XM3s. Let's just say it's not a lot, but then again there wasn't much to be improved on. Perhaps the single most useful addition is the wear sensor that will pause your music when you take the headphones off your ears and resume playback when you put them back on - a notable omission on the previous...
Sat, 01 Aug 2020 19:20:01 +0200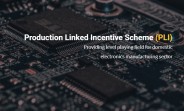 Samsung, Apple suppliers Foxconn, Wistron and Pegatron, and local smartphone makers Micromax and Lava are among the companies that have applied for India's Production-Linked Incentive Scheme (PLI). Totaling $6.6 billion, the program aims to encourage smartphone and electronics components production in the country. A total of 22 companies have filed their application under the PLI Scheme. These companies will produce mobile phones and components worth Rs 11.5 lakh crore in the coming 5 years out of which products worth Rs 7 lakh crore will be exported. pic.twitter.com/3yUky3HkOC— Ravi...